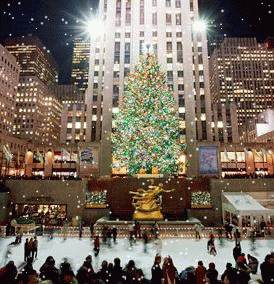 Spoil someone else's kids this holiday season at our Toy Drive!
As we approach this season of excess, let's give to those that really need it. Also, it's a great excuse to see you all for egg nog and Santa. If you can't come, drop a gift off or we will pick it up. We're partnering with NYC Together for the NYPDs 6th Annual Big Brooklyn Holiday Toy Drive they ask for gifts especially for kids ages 10 - 15 years old. Of course, all gifts are welcome!
How it Works
Big Brooklyn Holiday Toy Drive requires all gifts be:
New Toys

In original packaging

Unwrapped
Just drop off toys during our event and our team will collect the toys that day.
Call with questions: (917) 445-8500
Winning Gifts
Most people buy young children's toys, which is great! But older kids get lost in the shuffle. Here are some gifts guaranteed to win the hearts of 10 - 15 years olds:
footballs

basketballs

art kits

make-up kits

nail kits

board games

WRAPPING PAPER! Toys need wrapping paper so please feel free to donate as many or few rolls as possible
The Big Brooklyn Holiday Toy Drive started as a response to Hurricane Sandy in 2012. Seven years later and with the help of many new partners and friends, BBHTD is still doing what we originally set out to do. In 2016, we joined forces with the NYPD Brooklyn Borough North Holiday Sleigh Ride event and now BBHTD distributes thousands of toys directly into the hands of deserving kids during the holiday season.
Monetary donations can be made via the website of our partner NYC Together (NYCTogether.com)

New, unwrapped toys can be dropped off at the following locations until December 19th.
Other Drop Locations
160 West St. @ Huron St.
Assembly Member Joseph Lentol's office - 619 Lorimer St. @ Skillman St.
Dandelion Wines - 153 Franklin St. between Java & India St.
PencilWorks - 61 Greenpoint Ave. @ Franklin St.

WILLIAMSBURG
325 Kent @ S. 3rd St.
Compass 136 N. 10th st. @ Berry St.
Hoxton Hotel - 97 Wythe St. @ N.9th St.
National Sawdust - 80 N. 6th St. @ Wythe St.
Streb - 51 N. 1st St. @ Kent st.

DUMBO
45 Main St. @ Front St.
60 Water St. @ Dock St.
Brooklyn Roasting Company - 25 Jay St. between Plymouth St. and John St.
Front Street Pizza - 80 Front St. @ Cadman Plaza

WALLABOUT
Brooklyn Roasting Company - 200 Flushing Ave. @ Washington Ave.

PARK SLOPE
Animal Kind Veterinary Hospital 365 7th Ave. @ 11 St.

FORT GREENE
300 Ashland Place @ Lafayette Ave.
How do we make sure all New York City kids have happy these holidays? Donate toys to the Sixth Annual Big Brooklyn Holiday Toy Drive!
The Big Brooklyn Holiday Toy Drive began five years ago to collect toys for kids affected by Hurricane Sandy; since then, it's collected and distributed more than 20,000 toys to local kids during the holiday season. The drive accepts new, unwrapped toys as well as financial donations — tax deductible, since the drive is being offered in partnership with a 501(c)-3 Non-Profit, NYC Together.
In 2017, the Toy Drive lives on because there are still local kids in need of holiday cheer. NYC Together has partnered with Patrol Borough Brooklyn North Chief Maddrey to ensure all the toys collected are delivered to kids who are most impacted by homelessness, poverty and food insecurity throughout North Brooklyn. Together, they have 5,000 NYPD police officers to hand deliver toys to young Brooklyn children this holiday season.
Got stuff to donate? Great! It's easy. You can drop off while getting coffee or walking your dog in Park Slope December 2nd between 12 - 2 PM.
NYC Together Partners
Here are a few notable partners in previous Toy Drives: